The first urban forest in Lleida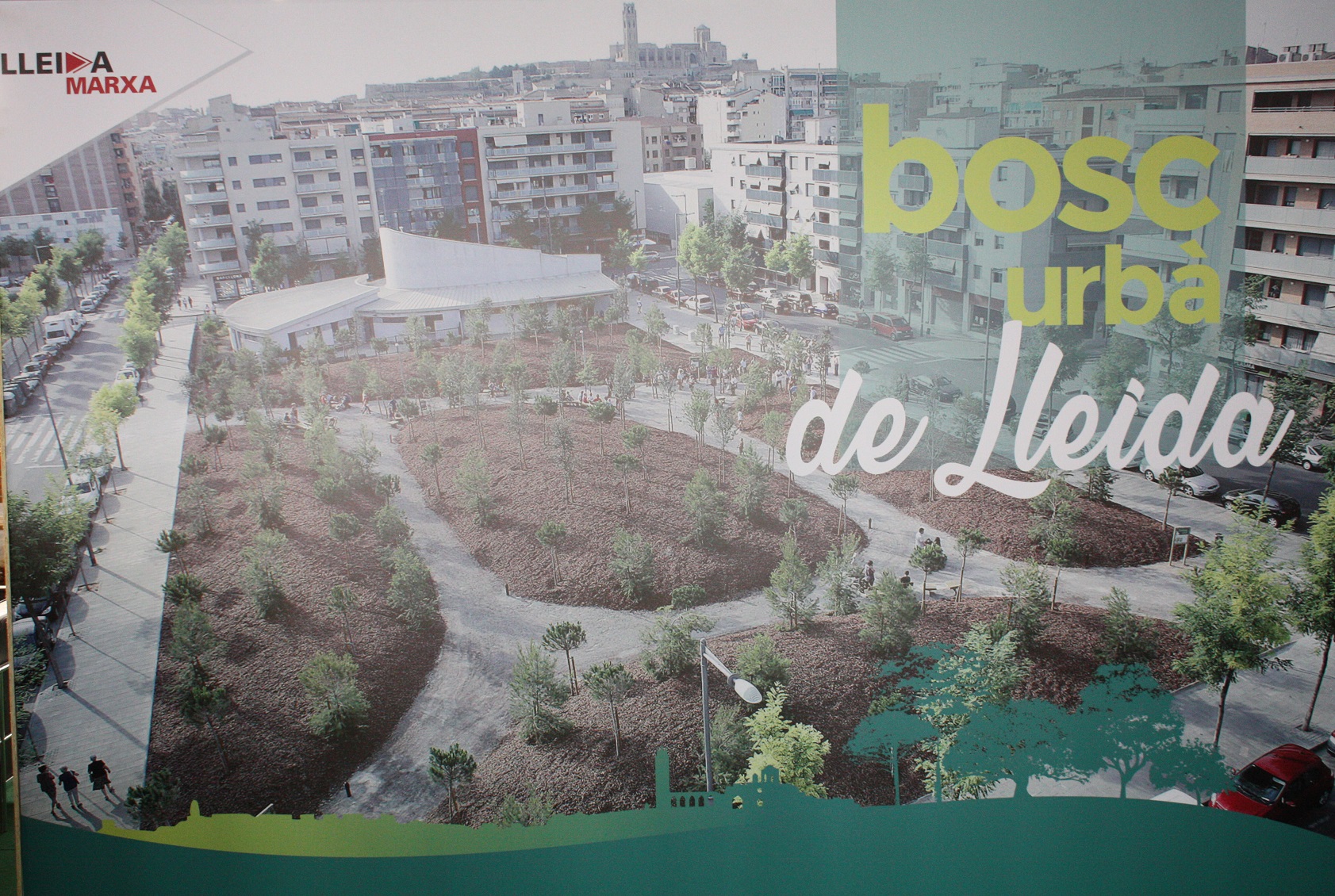 The first urban forest in Lleida
This work done by Agrotècnica Segrià, is located in the district of Cappont. It has an area of about 3,400 m2 and a capacity of absortion of CO2 of approximately 1.5 tonnes/year.
The urban of forest Cappont contains about 150 trees (consisting of pines, oaks, hackberry trees and almond).
62  Pinus Pinea and 54 Pinus Halepensis trees typical of the mediterranean tradition that have high resistance to bad weather conditions.
18 Quercus bleach, evergreen and slow growth.
10 Celtis Australis in the area of resting  situated in the center of the forest.
3 almonds that can be enjoyed especially at spring.
This is the beginning of a process  of increasing the number of  trees in the city, creating shaded, improving humidity, noise protection level and contributing to create a more sustainable city.